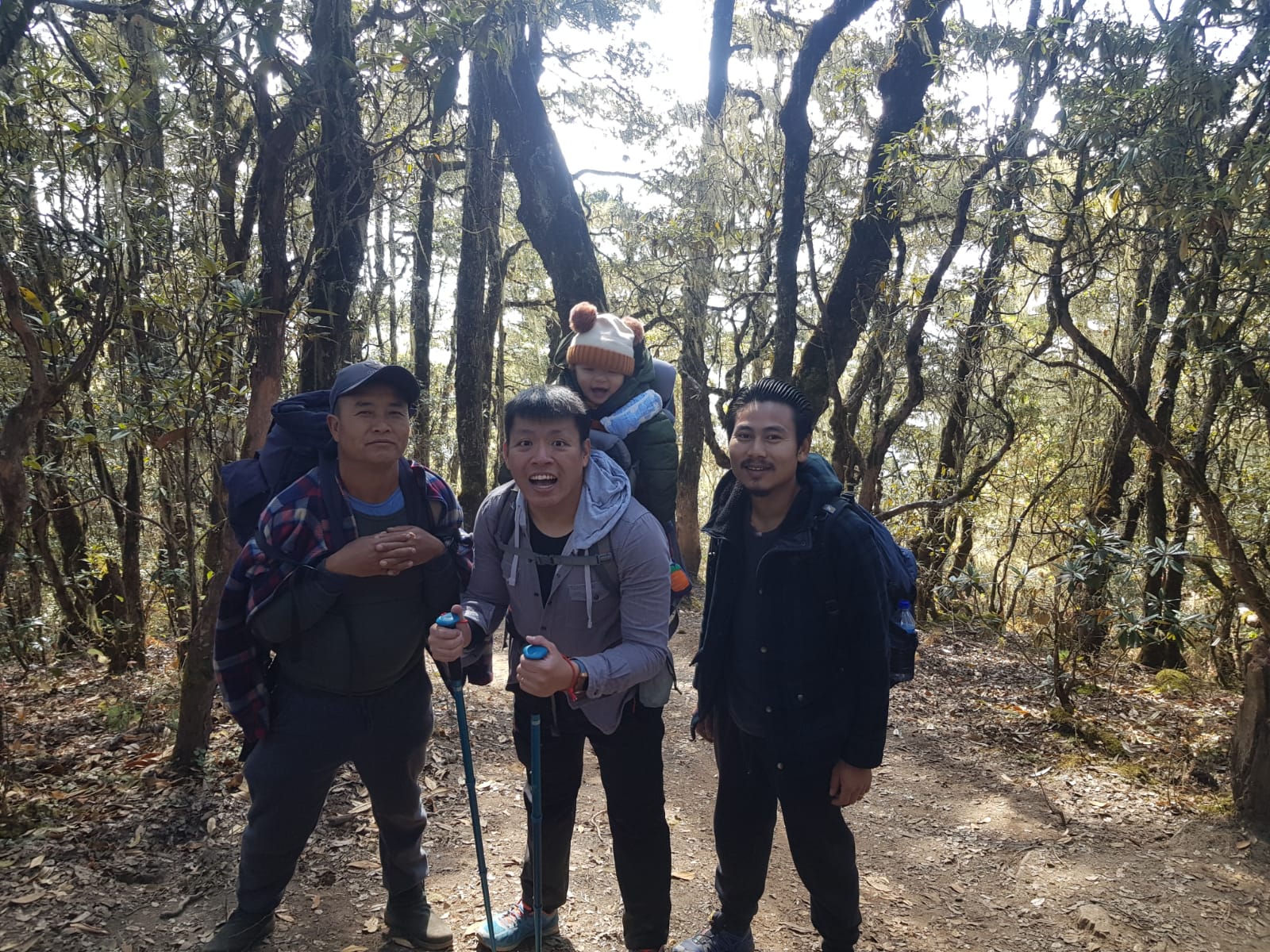 Hi Mindu and KP,
My family would like to thank you for all that you have done for us. From the planning of the trip to answering all my worrisome questions and to the execution, we are very grateful. Special thanks to KP and Gyeltshen for spending and sharing precious moments with us as well as helping to entertain and carry Joash especially during the hike. Also for making special arrangements for us just to suit Joash, making him as comfortable and happy as possible, and for putting up with all his fussiness during the car rides. Thank you for all the gifts that we humbly accept, bringing back a piece of Bhutan with us. We enjoyed our holiday tremendously and always felt safe knowing that you guys are with us. We have learnt alot about Bhutan and the rich culture. We knew we made the right decision to go with Crane Valley and understand why Joey highly recommended you guys. We would definitely recommend others to you too.
From the bottom of our hearts, please accept our utmost thanks. Sharing with you one of our favourite picture from the trip, with our two guardian angels who ensured our safety at all times . All the best and we hope we will meet again, for snowman trek maybe (Just Kidding!!)🙂
Aside to Mindu: You really have a very hands on husband!!!!! He was able to calm my boy down when he was crying and constantly kept him laughing. Hats off to him and we are truly impressed! I'm sure he is a wonderful father to your two beautiful children! In other news, Joey thank you for the book and the gift. She sends her regards and is hoping to come to Bhutan again next year.
Blessings,
Woo