Organised, personalize and personable service!
They have been really helpful from the start booking the trip, accommodation and sightseeing recommendations, and finalizing with the best rate and value for money package. The guide and driver are so nice/polite and insightful. Bhutan is indeed a magical place. Whether it's for your hiking requirements, traveling with kids or elderly, I highly recommend crane valley tours. I travelled towards the end of winter with my mother who is in her 60s and everyone was so helpful. Mom really enjoyed the food organised too. Thank you so much again.
Danlin
Australia
Eastern Bhutan Tour
It was a wonderful trip in Bhutan. We hired a private tour guide, KP, he was our driver and our tour guide. He accompanied us for total 15 days and the trip was well organized. When we met him at the airport, he wore a traditional Bhutan costume, that maybe his uniform, we were not sure, but he looked smart.
He has a nice and comfortable car. That made us have a safe and enjoyable trip. KP always takes care of us. He is patient. He knows the history, the customs, the roads, the places very much. He explained clearly, and can speak very fluent English. He arranged comfort and clean hotel rooms with nice views. He knew that we could not take salty foods and arranged the hotel to cook special food for us. He even took us to the market and bought vegetables for us and arranged the chef in the hotel to tailor for us.
One of our member had car sick and he stopped on the way to let us rest. He arranged the hotel to cook special food too.
He arranged an unexpected experience for us, an open air stone bath, a fired hot stone and then put into water outside the bathroom and we both in the next wall. A very special SPA in Bhutan.
KP is a trustworth tour guide and told us lots of cultures of Bhutan. We have more understand of the most happiness country after our journey.
We are highly recommend you join Bhutan Crane Valley Tours & Trek
Po Chu
Hong Kong
6 Days 5 Nights Magical Bhutan Tour
Hi Kinley,
We are on the way to back home and remember Bhutan so much.
Thank you for your arrangement of trip, we can have opportunity to have meaningful ceremony and have amazing time in very beautiful places.
The soup in hotel of Paro are so nice.
Thank you so much and we have interesting holiday with my sister there.
Good luck and see you!
Ms.Hien
7 Days 6 Nights Bhutan Himalayan Adventure – with Bumdra Trek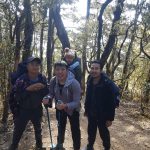 Hi Mindu and KP,
My family would like to thank you for all that you have done for us. From the planning of the trip to answering all my worrisome questions and to the execution, we are very grateful. Special thanks to KP and Gyeltshen for spending and sharing precious moments with us as well as helping to entertain and carry Joash especially during the hike. Also for making special arrangements for us just to suit Joash, making him as comfortable and happy as possible, and for putting up with all his fussiness during the car rides. Thank you for all the gifts that we humbly accept, bringing back a piece of Bhutan with us. We enjoyed our holiday tremendously and always felt safe knowing that you guys are with us. We have learnt alot about Bhutan and the rich culture. We knew we made the right decision to go with Crane Valley and understand why Joey highly recommended you guys. We would definitely recommend others to you too.
From the bottom of our hearts, please accept our utmost thanks. Sharing with you one of our favourite picture from the trip, with our two guardian angels who ensured our safety at all times . All the best and we hope we will meet again, for snowman trek maybe (Just Kidding!!)🙂
Aside to Mindu: You really have a very hands on husband!!!!! He was able to calm my boy down when he was crying and constantly kept him laughing. Hats off to him and we are truly impressed! I'm sure he is a wonderful father to your two beautiful children! In other news, Joey thank you for the book and the gift. She sends her regards and is hoping to come to Bhutan again next year.
Blessings,
Woo 
This is my 2nd trip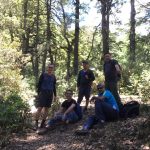 This s my 2nd trip to Bhutan and KP has managed a programme that has exceeded my group's expectation. Simply a memorable holiday with my friends. The early july weather was cooperative too.
Kc sew
Malaysia
5D4N Bhutan Tour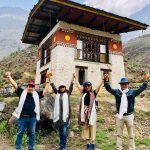 Bhutan – 1 Kingdom is strange to us, but since we have the opportunity to set foot on this land, many emotions come to us as a miracle, giving us a deep affection for us. the country and people of the Kingdom of Bhutan.
A meaningful journey, when we achieved the aspiration to a Buddhist Kingdom, was honored with the highest rating: "Gross National Happiness".
And without any doubts, we have experienced practically on the roads, scenic spots with a natural wild beauty, Buddhist historical and cultural relics with deep educational philosophy. of Bhutan, create a nation of Bhutan with gentle people, no aversion, enthusiasm, hospitality, and dynamism & cuteness. Equality in society is present through work, through architecture, through means of living, solidarity and love for each other with consistent dances and costumes with high national identity.
We were very touched when we met students in traditional costumes, chatting on the way back after school. We enjoyed the great temples, temples and ancient fortresses built and preserved from hundreds of years ago, but still retain the unique and unique architecture of Bhutan. And also the beautiful handicraft souvenir products with elaborate fine lines and fine details to small details.
We have also enjoyed a lot of fruits, and delicious and private traditional dishes are available at places of interest.
The majesty and solemnity of the National religion – Buddhism, along with the respect of the Royal image at the temples, temples and at every house of the people, let us know that Bhutan is the pinnacle of spread the love of Dharma and the Royal Family.
All merged, forming a very happy Country. Bhutan – The happiest Buddhist kingdom in the world is here.
We deeply appreciate the spirit and attitude of the Bhutanese people. Especially We are very happy and moved by the enthusiastic help of 2 Bhutanese: Kinley Penjor (tour guide) & English Funny driver, dedicated to guide We visit Bhutan, help us understand more clearly about Bhutan's Country and People. We also wish that we will build our country, which is assessed by the world as the title that your country owns.
On behalf of the Youth Union, I would like to thank Kinley Penjor and Anh, for your lovely driving.
Respectfully wish your health to the King and Queen and the Royal Family of the Kingdom of Bhutan.
Wishing your country sustainable development with national cultural identity honored forever.
Wishing the Bhutanese people a prosperous, peaceful, abundant health and happiness.
Sincerely thank you.
Andy Tran
Vietnam
Thank you both, for accommodating
Thank you both, for accommodating to all my personal requests before my travel period and also constantly supported me during my trip. I wish i could have meet you both to thank you personally.
I am here to give my feedback which I am very fortunate to have my guide Jimba & Sigyel Demaq with me. They are the best i have met. I will like to specially compliment Sigyel as she was the most amazing guide that anyone could ever ask for. She goes the extra mile for her guest and has really excellent services throughout the whole trip. Never once was I left alone and in times of needs, she was the one beside me. Sigyel made me felt really comfortable and at ease throughout my journey in Bhutan, as though I am part of her family as a solo traveler. Her experience in explaining the history was detailed and I was really impressed with her capabilities. If there should be any tour jobs opportunities, I will strongly recommend Sigyel to all of your guests and I am sure she will definitely bring Crane Valley's customers returning back for more travel journeys with her.
Next, to also compliment the driver, Dendup Tshering too! He was not only a great safe driver that brought me from one point to another, but also like a second guide to me. He has shown and taught me things about the Bhutan culture and was also like a brother that was there with me when needed, even though it was out of work hours – by ensuring my safety and constantly assuring me everything is fine when there were sudden issues.
The teamwork between these professional people has exceeded my expectations of my trip and left great memories in my heart – I will definitely be back!
Thank you Cane Valley Tours & Treks. YOU GUYS ARE AWESOME!
(Travel Period: 14th to 20th March 2019)
Kadin-chhey (Thank You)
Warm Regards & Best Wishes,
Hazel Ng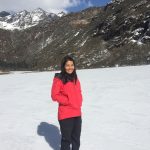 I had recently just returned from my most memorable 14 days 13 nights solo female trip to Bhutan. It includes of 5 days 4 nights druk path trek.
From the beginning of the email i exchanged with (Mindu) who i communicated with from Bhutan Crane Valley Tours and Treks, i requested for a trip which consists of hike, trek, sightseeing and cultural. She was very responsive, helpful and ensure that every details of my request was looked into so that my trip will be culturally enriching and that everything will run swiftly.
My guide (KP), who had more than 12 years of experience was very knowledgeable and knew every bit and pieces of Bhutan's history. Never once he turned me down on questions i posted to him when i am in doubt. He is very caring and always kept a look out of me to ensure my safety and well being are well taken care off at all times. His funny personality had added lots of fun and laughter during my whole entire trip. It's the little thought and act of kindness that made him such a wonderful guide.
My driver (Gyeltshen) who was also my chef during my trek, is a man with lots of safety in mind. With his more than 18 years of experience, he clearly had much skill in navigating the twisting and narrow road we travelled. During my hike, He never failed to made me laugh and entertained me which made the time past abit fast.
My trekking team, always placed my safety as their priority especially during trekking through the rougher terrians in the mountain. Always pointing out to me the safer and better route to walk and they are always walking very close to me ensuring i don't fall to the bottom of the mountain.
This is not going to be once in a life time adventure for me, definitely twice or even more in the years to come. To conclude, i would like to thank Bhutan Crane Valley Tours and Treks for making my solo trip such a meaningful and memorable one. Please get my Guide (KP) and Driver (Gyeltshen) to be with me if i visit Bhutan in the near future.
For those who wish to visit Bhutan and still browsing through which agency to engage, don't think so hard. Trust me, Bhutan Crane Valley Tours and Treks definitely the right one for you.
Ms. Joey Woo
Singapore
Thank you for your incredible arrangement of the culture and hiking tour and the dedication of both Sonam and Tinley to take care of us during our stay in Bhutan. Their concerted effort to ensure a safe and memorable trip is highly appreciated. We did feel the value of happiness and friendliness of people in Bhutan. We got to know more about the background culture of Bhutan, a Happiness Kingdom and experienced the beautiful sceneries above and below the snowline, in particular, at both Punakha Valley and Phojibkha Valley which enabled us to hideaway from the hustle and bustle of Hong Kong city. We really hope that we can get another opportunity to visit Bhutan in Spring or Autumn in the foreseeable future (at a lower tariff duty charged on the overseas tourists who re-visit Bhutan where possible).
Happy and Prosperous Chinese New Year!
Kadin-chhey (Thank You)
Warm Regards & Best Wishes
Clary, Matthew and Patrick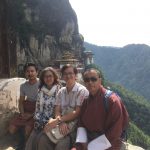 We are so thankful for everything you took care for us. We had very good experiences on our Bhutan trip in last September. We are incredibly impressed and amazed for almost everthing. During the booking, you had an excellent responsiveness to our queries about what and where to visit, about the climate, as well as all bookings and registration. You received us with a traditional warm welcome at our arrival as well as took care of us all the time we stayed in Bhutan. As said in the tour program you shared with us before the trip, you had adjusted the intenerary of each day to suit our interest and being. We really appreaciated for your arangement of our witnessing of the Tsetschu festival in Themphu and the visit and dinner at the farmhouse where we had wonderful experiecnes for both local foods and tradional living. All resorts and hotels we stayed were amazing. Among them, the one at Punakha gave us a really really beautiful and tranquil early morning with amazing beauty of the nature that we would not be able to forget. The local foods were also very lovely.
Through your knowledge and passion of Tantric Bhudism, we've got an interesting journey through the religious history of Bhutan. We had a very good time during our stay at Bhutan. We do hope we would be back in Bhutan some day. We actually look forward to another trip to Bhutan in Spring or Winter in next year.
Kadin-chhey (Thank You)
Le Vu Khai Anh & Nguyen Vu Duy Tuan
Vietnam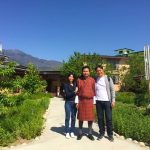 Thank you so much for a wonderful and unforgettable experience in Bhutan! Appreciate the great help rendered as a professional Guide, safe and careful Driver and of course as excellent photographers who captures all our beautiful memories in this Amazing Kingdom!
Kp's in-depth knowledge in Buddhism Studies really wowed my spouse and not forgetting the many marvelous road trips with magnificent landscapes which really delighted us!
Great recommendation in accommodations that far acceded our expectations. The finesse and attentiveness shown up the Tiger's Nest is very much appreciated.
We had really enjoyed this magical trip and we looked forward to exploring your Glorious Country with Crane Valley AGAIN! Kp please make yourself available for our next trip! 🙂
Yours Sincerely,
Irene
KP is a very experienced guide who understands the needs of his guests and is honest. He is attentive to guests concerns and discomfort and addresses them ensuring their holiday experience is an enjoyable and memorable one.
He is knowledgeable and is able to articulate well the history and information about the places of interest. I appreciate his honesty that he may not have answers to all questions and will take the effort to research for answers.
I recommend KP as a guide as he is fun, witty and most importantly attentive to guests needs.
I have travelled twice with him and will continue to engage him the next time I return to Bhutan.
Regards
Adeline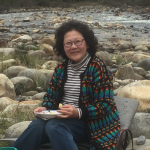 First and foremost thank you for taking care of my trip which proved to be a howling success for a first timer like myself.
You have been exceptionally thoughtful in taking care of me when I was not well. This is the most comprehensive introduction to a country which is very different from my various trips to other parts of the world!
For people who have never considered Bhutan as a travel destination, I would recommend that you hire Crane Valley Tours & Treks for their exceptional capability in organising, guiding and supporting you thoughout your experience in Bhutan. Kinley has a reputation as the very best Tour Guide and Operator in Bhutan and I was referred to him by a friend. Likewise, after this experience, I can also refer you to him and his Company for all your Bhutan travel needs.
I will be back for more adventures in the future.
Kind Regards
Elizabeth